Starlight Dance Floor
Our LED Starlit Dance Floors are available to hire in almost any size required with a choice of colours - Pink, White or Black. Our acrylic portable dance floors have pure white LED's which sit flush with the acrylic surface. With a choice of controllers these floors not only twinkle but have fade sequences and can even operate sound-to-light. Our white LED, black LED and the World's first HOT PINK starlit LED dance floors are by far our most popular floors from our hire range. The starlit sparkly dance floors can be made to square or rectangle configurations to meet your requirements. We can also mix 'n' match the starlit panels (as shown below) to create a black and white striped dance floor, pink and black or white and pink. The starlit dance floors are rented out for all types of occasions including, weddings, birthday parties and corporate functions to name just a few.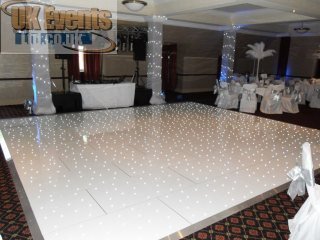 This beautiful white starlit dance floor can be used for all types of events but especially a white wedding. We can build the dance floor to your required size and the floor is finished of with sloped edging for safe passage.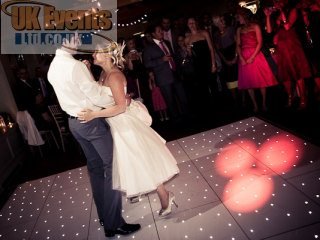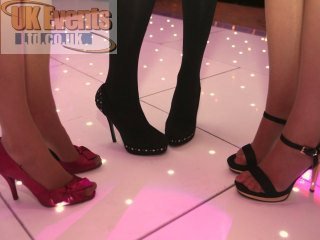 Mix 'n'match your dance floor between our pink, white and black starlit panels to create a bespoke effect.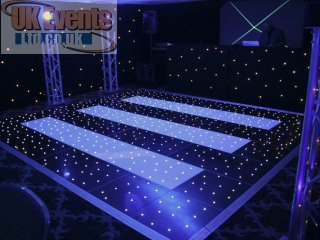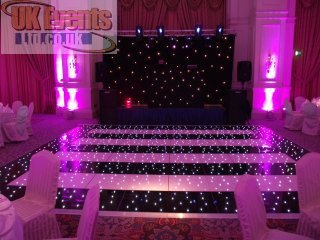 Twinkling LED Dance Floors
The black starlit dance floor is our second most hired dance floor from our range of flooring. The floor has flush white LED lights on the surface which create a twinkle effect if desired. You can also choose for the LED lights to stay on (static mode) or twinkle to the beat of the music.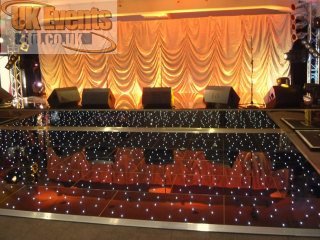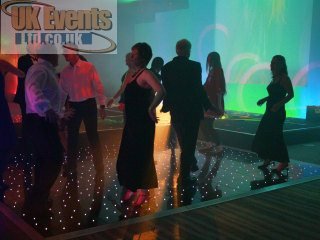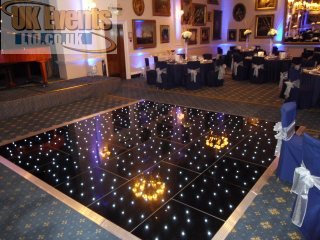 We are the first company in the World to have a custom made pink starlit LED dance floor. As with all our starlit floor, we use the reliable wired system flooring which has proved to be the most reliable starlit dance floor on the market. Try something new and look at hiring our pink sparkly dance floor.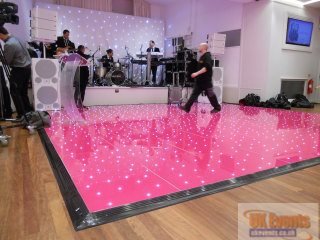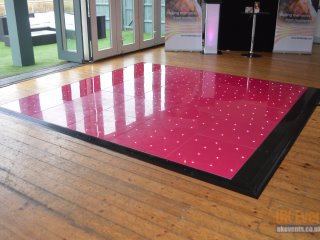 There are many types of starlit floors available on the market. We choose to use a wired version which offers complete reliability throughout your party. The wired version is considerably more expensive to purchase and event hire but we believe in quality products across our range of hire stock.